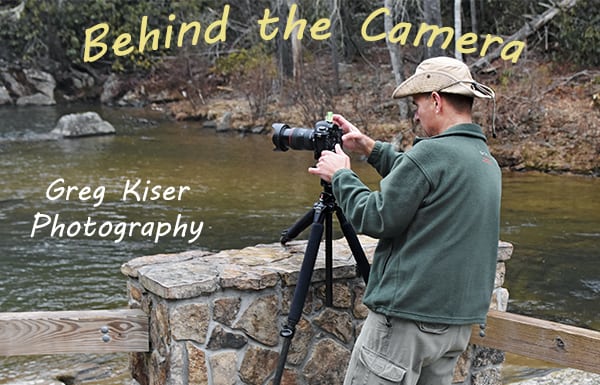 Happy New Year!!!  It is now January 1st, 2021, and that means that it is time for my first Behind the Camera entry of the year.  Something that I have done for more years than I can count has been to do a year end review for this entry.  I guess it is my way of saying good bye to the previous year and clearing out all of the thoughts that I have about what has happened so I can start fresh with a brand new year.  Looking back on 2020 is a bit different than I could have ever imagined because it has been unlike any year that I have experienced in my whole life.  There have been a lot of challenges that nobody saw coming along the way which makes this one a year for the books.
The year began fresh off of my retirement from the Greensboro Police Department in the closing months of 2019.  I had started out with a really productive first quarter with my full time photography business, and was well on my way to going even further using those last months as a springboard for the future.  Needless to say, I was in my happy place as far as photography goes.  I was finally able to dedicate the time to my photography that I wanted which would allow me to do so much more with my images.  The possibilities were endless!
I had so much going on that it didn't even really bother me that I was getting put in Facebook jail almost every other day in the beginning of the year.  Instead of getting frustrated with it, I just decided to quit posting to the groups daily like I had been doing.  I was more than a social media photographer after all, I didn't need that in my life anymore.  Well, I got slapped in my face really quick in the year because when I stopped sharing to the different groups on Facebook, my viewership of the website dropped off to just a fraction of the traffic that I had been seeing.  Like it or not, the two were very closely tied together and if I wasn't getting traffic to the website, then I was ultimately going to fall into oblivion as a photographer in this genre.  I gave it some time to see if I could replace that social media doorway to my galleries, and by the following month it was clear that I was going to have to do something different.  To keep from getting put in Facebook jail, I restricted my sharing to just a few groups each day which seemed to keep big brother happy.  I've slowly increased my sharing through the year and am now back to my normal amount each day which seems to be causing no heartburn with anyone.  I'm sure that at some point I will get another slap in the face, but for now traffic on the website is back to where it should be
What I did garner from this experience is that I am not quite the photographer that I had hoped that I was.  Well, let me put it another way.  It seems that most of my audience is based in social media which for what its worth is comprised of mostly those who scroll pictures and hit like through the day.  There is only a small percentage of them that will actually be transitioned into clients which I will get into more detail with later on with another strange twist to my story.
While January wasn't quite how I wanted to start out my year, there was some good news thrown in there.  I did my first presentation for a camera club that month.  I went out to Raleigh to meet with the Capital City Camera Club where I gave a presentation on Shooting Locally.  This was a presentation that I had developed for Singh-Ray which would actually air as a webinar the following month.  It was a great opportunity to see how this would go and to have a little more relaxed format for an in-person presentation.  I was able to include more content in this venue as well as more images that were not shot with Singh-Ray Filters (there are a few like that in my collection).  The presentation went very well, even though there were technical issues to begin with when I tried to use my laptop to run the presentation.  Fortunately, I knew how my luck with technology went and had backup options in place which we transitioned to quite easily.  The rest of the evening went very smoothly and I decided that I really enjoyed doing these in person presentations.  I had no idea that this would be my last one of the year though (insert dramatic instrumental music in the background for effect).
Technology isn't the only thing that I have difficulties with from time to time, but rarely do I have issues with my gear.  I spend a lot of time researching what I use to make sure that it will do what I want it to.  I ran into a snag towards the end of the month when I went out to Bethabara Park in Winston Salem to shoot a series of images of the old German Church.  I had recently upgraded my filter holder to the newest Lee 100 mount which I liked in concept.  It was on this trek that I was able to identify a very significant problem that was even worse than the other problem that I had with it.  It was still very new but I was already having issues removing the polarizer mount from the base holder.  This was causing me concern that I would sling the very expensive 105mm filter to its death just trying to remove it after a shoot.  I was prepared to see if that would fade as the mount got broken in, but I found a new problem with the mount itself on this trek.  When I went to slide in an ND filter, the gasket was just too thick to clear the backing of the mount.  It was pulling away from the filter and wadding up causing the filter to get jammed in place.  I wasn't able to go for the long exposure as I had wanted to because of this.
After this trek, I transitioned back to my original filter holder which worked like a charm.  It was a shame though as the polarizing filter was still very difficult to work with as I had to screw it on and off for each time I set the camera up which is not that easy with cold or sweaty hands.  I have talked with Singh-Ray about this and they have looked into it.  Oddly enough, their test mule mount of the same system had no problems with their filters.  I guess I just have an oddity, but in the long run, I am not out anything because I have used the new Lee 100 system as my workshop filter mount for the participants to use which makes it a worth while purchase.  Since I don't have any gasketed 100×100 filters for the workshop kit, there were no issues with any of the filters that I had for demo purposes.  This slight issue did round out the month of January which was a very mixed bag of experiences to get the year started off.  Funny looking back on that month how closely it mirrors the rest of the year with ups and downs and having to think outside of the box from time to time.
Just as a quick aside here, after going back through my accounts from this filter mount system I decided to revisit it and see if the use it has seen over the past year might have helped it.  I was able to get all of my ND filters into the holder without too much trouble, although I found that the trick was to install them with the mount off of the camera so I could push up from the back side of the filter.  It is not perfect, but I'm going to give it a try to see how it goes for a little while.  The polarizer ring has also eased up a little bit and I've learned how to remove it with a minimal of fuss although it is still nowhere near as easy to remove as it would appear on Youtube.
February saw some much better news and got me thinking that things were about to really kick off for the year.  I started the month off with a meeting with my last Lieutenant from the police department which was kind of odd since he was no longer in my chain of command in any respect for the first time in 20 years.  This meeting had nothing at all to do with police work which was a nice change, but honestly it was still like going to the principal's office when I met him.  Fortunately, it was not in his office and we went to lunch at a deli in Greensboro.  The topic of the meeting was to discuss his involvement with the Special Olympics and more importantly his plans on doing a car calendar to raise money for the event.  Since he knew that I was a photographer and a car guy, he reached out to me to actually put this project together.
The idea was for him to hand invite members of several car clubs in the area to be a part of the magazine and I would shoot the images which would be used.  I would then have total creative control for putting the calendar together which was a pretty neat concept as that would allow me the freedom to choose sizes and how the images were to appear through the months.  We talked about it for an hour or more and I was really excited about the prospects.  Things were going to move quickly with it as the photo shoots were going to take place through the Spring in order to get the calendar put together during the Summer.  We each had our tasks in hand and were ready to move forward with the invites set to go out at the end of March.
Right on the heels of that meeting about the calendar project I got a call from the Art Shop in Greensboro letting me know that they were in a bind for the upcoming project that I had worked with them on towards the end of last year.  It was the soon to open Cone Heath Women's Hospital and they were needing a large panoramic image for the main entrance to the building.  Since I had been so easy to work with in the past on this project the designer wanted to use one of my images.  They decided on Let the Light In which they wanted in a size of 100 inches wide.  That was the largest print that I have ever done and I ran into some snags with that size.  My normal printer wouldn't print quite that long, and even if they could, the shipping would have been cost prohibitive for the project.  We went back and forth over some different options and eventually decided on using a printer that they had which would do the 100 inch canvas print with a quick enough turn around time.  For simplicity, I just licensed the image to them for a one time printing at what I think was a fair price and they were all set.  This is now my highest priced print that I have sold to date and to say that I was excited about it is an understatement.  I wished that they had chosen a different image, but as long as they liked it and it fit the theme that they had going on  that was all that mattered to me.
February wasn't all about print sales and projects though, I was also starting something completely different growing on my workshop experiences through 2019.  There had been a desire for me to teach an introduction to photography class and at the end of the year I had decided to do just that.  I spent much of the winter putting the class together which was going to be a four hour long Introduction to Photography learning experience.  I was confident in the material that I was going to present and I had a great place to hold the class.  I even had several people sign up for it early on.  When the day came to conduct the class I was ready!  I had the new projector and screen which were bought just for this presentation and hopefully a follow up one later in the year.  When I got to the location for the class I realized that the ceiling was too low to have the screen put up.  I ended up having to drop back and punt using the wall as my screen.  It worked surprisingly well and didn't cause any problems.
Of course, trying to work out a presentation for four hours was a bit of a tedious task for me as I wanted to have time for practicals after the classroom portion.  Well, leave it to me to have too much information to share.  It went long and there wasn't the time that I wanted afterwards to really get the cameras out and play with the concepts that I had covered.  That was my learning experience and I realized there was too much material here to really cover in that short amount of time.  My plan was to trim it down a little bit for the next attempt at the class.  But you know what they say about plans…that class never materialized (insert that ominous instrumental music again).
The last part of February was spent suffering from a creative slump.  I had spent so much time and energy on the classroom presentation that I had forgotten to let myself see the beauty around me and had gotten out of practice in capturing that beauty.  My heart wasn't in it and I went through quite a bit of depression because I felt like I had lost my photographic eye.  It was a struggle to get back into the groove of photography which was my main focus through most of February when I had time.  I forced myself to get out there and capture images even though I really didn't want to.  I knew that the alternative was giving up photography which I had done before.  I also knew that wasn't the answer here.
It was during this phase of forced photography that I actually created one of my most significant images of 2020 at South Mountains State Park which I didn't realize happened during this slump until going back through all of my notes from the year.  That is kind of why I enjoy doing all of these yearly reviews as it gives me a chance to see how everything fit together through the year even when I didn't realize it was happening at the time.  This had been probably the worse slump during my time as a photographer that my photography actually survived.  I've shelved it twice in the past when I have felt like this, but to look back on it 10 months later I can see that I was still creative and creating meaningful art even through that time period.  It is all a matter of perspective and I have that luxury now when I don't feel as down about my photography.
I finished out the month doing the webinar for Singh-Ray on my now tested presentation on shooting locally.  This was the second webinar that I have done for the filter maker with the first one being one on my decay photography.  The webinar format is very strange for me after years of public speaking with the police department.  I love playing on the crowd and seeing reactions and having that give and take.  You just can't do it when you are presenting a Powerpoint slide show online without seeing your audience.  It reminded me of my years as a radio announcer when I was in high school and a bit in college.  The trick is to grin like a Possum when you are talking to the wall, but it will always feel odd to me.
The webinar went very well and I got great feedback from Singh-Ray afterwards.  It was apparently a very popular one with them and I was happy to have had a part in that.  I really had no idea that my second webinar would be such good training for the rest of the year.  Hey, do you hear that?  That ominous music in the background?  That is odd.  It is almost like we are in a horror movie or some type of thriller, but that can't be the case.  I mean I'm just sitting here telling you about my year.  Nothing at all scary about that.
Did you hear that noise?  I'll go check it out.  You stay right here, I'll go alone.  I won't turn on the lights, I'll just take this old dusty flashlight down the long hall.  I'll be right back….
That noise was March, and I met it head on with my dusty flashlight.  The month started out with my Grandfather going back into the hospital for the second time since the beginning of February.  Hey, that was probably part of my creative slump….ya' reckon?  He had just gotten over a serious bout of pneumonia brought on by an inability to swallow correctly.  This was a product of age as he was 99 years old at the time, but that swallowing difficulty was causing aspiration when he would eat or drink.  He had recovered and was sent back home where he was for only a week to a week and a half before I started to see another decline.  When I went to visit him and he didn't want to get out of bed and was acting very much unlike himself it was back to the hospital once again.  Before we got out of the ER the decision was made for palliative care for him.  It was probably one of the hardest decisions that I have ever made, but we had talked about this years ago and I knew it was his wish.  He was now no longer able to talk for himself.
I spent the first part of March by his side at the hospital as he slowly died.  I was very happy that I got to spend that time with him and say goodbye which I didn't get the chance to do when my Mom had passed in 2018.  Of course that did fill up pretty much all of my time and took a great deal of my energy as well.  I remember well watching the news on the television in his room during this time and hearing about the cruise ship that was being held at sea because of a COVID-19 outbreak onboard.  There were so many stories of the new pandemic that seemed to be growing by leaps and bounds daily.  I was watching as the economy started to take huge hits each day, but didn't have any idea just how it would affect the world long term.
That ominous music comes to a loud crescendo as the climax of the story arrives.
Almost the day after he passed, it seemed that the world was shutting down.  We were getting orders to social distance and to stay at home.  Well that is kind of hard to do when you are getting final affairs in order.  It also impacted my photography which was starting to change direction with the Spring coming.  I was getting back into my landscape roots after several long months of decay photography.  I was finding new and different ways of capturing the landscape and I was enjoying what time I had in the field once again.  It was becoming my happy place away from hospitals, death, and the ever present pandemic.  One of my last treks that I would consider normal was one to the Blue Ridge Parkway during a foggy morning.  I remember trying my best to stay away from people which isn't too much different than my normal way of doing things.  As a natural hermit, I was prepared for the coming restrictions.
By the end of the month, however, the writing was on the wall.  We were all being asked to shelter in place and only go out if absolutely necessary.  I did my part in this as I was no longer an essential employee anywhere.  I stayed at home and tried to keep my creativity flowing if for no other reason than to take my mind off of the loss of my Grandfather.  I remember doing this image quite well because I woke up that morning feeling very creative and decided to venture out into the back yard to capture some images.  It was more playing around, but I found that the subject matter of the images that shot that day were very much related to the sense of captivity that we all were feeling at the time.
With the restrictions on going out and travel in general I was concerned about the Sprig Waterfall Workshop that I had planned during the month of March.  I was already having issues with Hanging Rock as a location because I had found out that they were doing a controlled burn through different areas of the park through the second half of the month.  This would cause trail closures and that would make it difficult to get to the waterfalls that I like to work with for the workshop.  The last straw was the total lockdown of the state and I decided it was in my best interests to cancel the workshop.  Refunds were given and I set my sights on the next workshop in hopes that it would be able to make.
With April came new hopes, but they were quickly dashed.  With nobody signing up for me Spring Decay Workshop, I was forced to cancel this one as well.  That was a real shame because this is probably my most enjoyed workshop that I put on each year.  It didn't stop me from going out on my own and capturing some light paintings of the vehicles out there one night which turned into a very fun experience for me.  It was also one of the last times that I traveled any distance for photographs.  Hey, I was trying to be responsible and was doing what I was told to the best of my ability.
The quarantine was in full effect by mid April and Toni was still having to go to work at the Police Department where she was getting all of the calls asking if somebody would be arrested if they stepped out of their house to go to the store.  Yeah, she got a lot of those questions every day.  It did seem like the restrictions were getting more and more….well….restrictive on society.  I was really hoping that in a short amount of time that things would be getting back to normal.  I still had workshops to fill and conduct which was looking impossible with all of this going on.
There was one bright side to April and that was thanks to another camera club that had scheduled me to come and speak with them.  This time it was the Chapel Hill Camera Club which had wanted me to come and speak on my decay photography.  I wasn't sure how this was going to go with everything closed down, but they were right there with a great solution.  They were going to a Zoom format for their meetings and since my presentation was already done as a Powerpoint that was perfect by me.  I got to use all that experience with Singh-Ray doing webinars to fall right into place with this new meeting format.
I had my presentation ready and the meeting went off without a hitch.  I missed the interaction with the group as that was my favorite part of doing the club presentations though.  I kept wanting to tap on the microphone and ask if anyone was still there.  After the presentation I was greeted with a lot of questions and comments which really made me feel good as it showed that folks really were paying attention and had enjoyed the material.  I do really enjoy this topic and it is one of my favorite presentations to do, even though I have yet to do it in person.  Maybe some day I'll get that chance.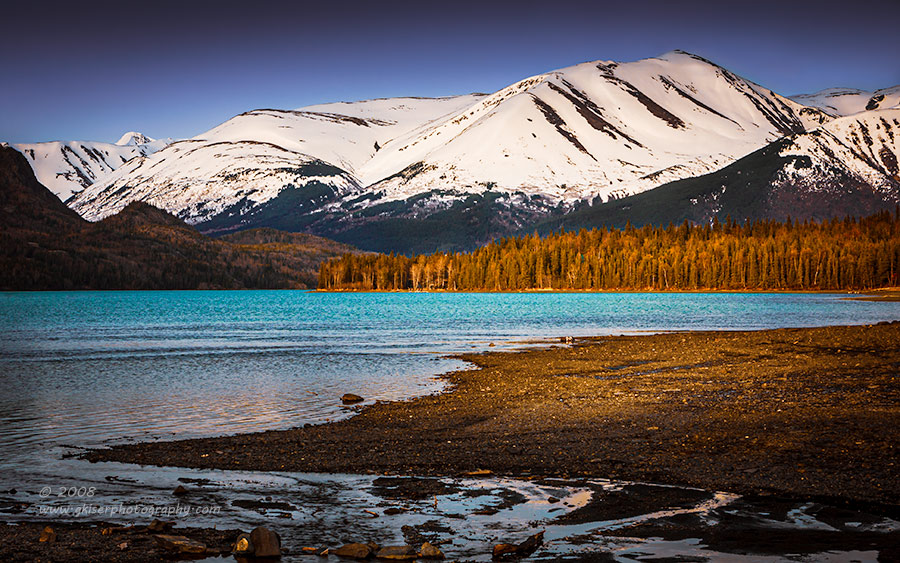 May was another one of those odd months to go through for my photography and actually there wasn't all that much to talk about.  You see, Toni and I had been looking for land to build our retirement house in the next couple of years.  Of course, land looks just like land and we were not all that great at finding the right plots of land while they were still wooded.  While out looking in the last part of April, we had actually stopped to look at a house that I had seen listed on Zillow because I really wanted to see how the house was done in person for ideas in building our own.  Long story short, we both loved the house and the property and made an offer on it.  By the end of May we were closing on it which meant that there was going to be a lot of time spent getting it ready to move into.  Knowing that was going to be the case and not wanting to lose the momentum on my website, I decided to do a little re-edit party with some of my Alaska images from 2008.
I think I reworked a total of 19 images which were then discussed here in the blog one at a time.  The idea was I could share these posts gradually over the next months while getting the house put together and ready for us to move in.  This is how much I care about my photography, and how much I don't want it to fall by the wayside.  The new edits turned out fantastic and I was really glad that I had decided to work them in this manner.  Between the new edits and the associated blog entries that were saved as drafts, I had several days worth of work right before the closing.
During this time, I also had another club meeting that I was supposed to be speaking at.  Of course, with the restrictions in place the in-person meetings were cancelled as with the last one I had done.  This one was near and dear to my heart though as it was for the Carolinas' Nature Photography Association which I had belonged to for a couple of years recently.  The head of the Piedmont Triad Chapter had reached out to me and wanted a presentation on my own personal evolution in photography and the path that I had been on.  I happily agreed to it before I really started to think about just what he was asking.  In my mind, he was asking me to get up there and talk about how I had become successful at photography.  I was going to have a hard time doing that since I still felt that I was far from successful and I was nowhere near where I wanted to be.  I also knew many of the members of the club and felt in no way better than them.  In fact, I looked up to a number of them and thought that they were better photographers than I was.  That presented a bit of a problem for me as I didn't really know how to approach the topic.
My solution was one that I am still rather impressed with.  I decided to document my progression as a photographer and how my photography has evolved through the different stages.  There was going to be nothing that could be misconstrued as me saying I was better than anyone.  In fact, I got a lot of joy poking fun at myself and my own photography as I was getting the presentation ready.  Hey, you aren't improving if you don't look back on your earlier images and cringe.  I did have a great presentation put together and I was ready for the meeting, but the doors were to remain locked.  They were prepared though with their own platform for doing a virtual meeting as was now becoming the norm.  It went very much the same way as my last virtual meeting and I had a great time, although I missed seeing the audience and being able to directly interact with them directly.
One final thing to mention for this month was that I ended up having to cancel my Spring Landscape Workshop on the Blue Ridge Parkway.  Sadly though, this one had participants signed up and wanting to go.  There was just no way to do this workshop in the current state of affairs so I did the right thing and had cancelled it.  One of the participants was gracious enough to not accept a refund and chose to trade it in on a raincheck for an upcoming workshop later in the year.  I was happy with that option and was thankful as I was tired of giving refunds due to COVID.
June and July were spent burning up the road between Winston Salem and Purlear as we got the new house painted, cleaned and some minor repairs done.  There was very little opportunity for photography, but I did get out once during this time to grab a shot of a barn that I had been watching as I drove back and forth.  It was nice to get out with the camera briefly on a day that I was taking off from being a contractor.  This was an indication of what was to come from our new home and the location it was in.  I was already finding so many spots of inspiration for rural photography and so many things that caught my eye.  Of course the nicest part was the fact that I was now 15 miles from the Blue Ridge Parkway, and there were two different access points along the Parkway which fell in that short drive time.  I was really getting excited about the possibilities of living in Wilkes County.
It was actually a good thing that I had decided to cancel, or rather not even fully schedule my Intro to Photography class for July.  I had a tentative date set, but never really committed to it with the pandemic going on.  As it turned out, I wouldn't have been able to have it anyway and it probably would have conflicted with all that we were doing getting the house move-in ready for the end of July.  Things were coming to a head at this point because we now had a move date and I was going to have to transition my office/studio to the new house at that point.  We had contacted the cable internet provider that we wanted back in May before we even closed on the house to make sure that they could service the address.  They said that they could and to just call a couple of weeks before closing.  That was simple enough and we would be able to have a fully functioning office as of time to move in.  At least that was the plan.
Well, Toni called to get the install scheduled just at a month ahead of time and found out that our house wasn't serviceable due to its location.  There were no cable lines close enough to the house and we would have to have construction come out to make the house accessible for the signal.  They had contractors come out and found that the estimate was going to be nearly $5000 to get the lines to the house which they were responsible for only $3000 of.  Well, the rest fell onto us.  We looked at other options, but the house wasn't wired for anything short of very slow internet which wasn't going to work for us.  The decision was made to have the cable line brought to the house and we would have to pay that construction fee.  It was looking like if we were really lucky, there would only be a couple of days without service after we moved in…and this was from calling a month ahead of time!
That introduced another problem as I had scheduled another club presentation for the week of moving with the Sandhills Photography Club.  Of course, when I scheduled this I think I was actually still working with the Police Department so I had no idea that I would be moving at that time.  I knew that there was not going to be an in person meeting as we were all still on lockdown, but as the other clubs had done, they were doing an online distance meeting which I was happy to do.  The topic for this one was going to be my Decay Photography presentation which I really enjoy doing.  I was going to need internet though which meant that I wasn't going to be able to move the office until the day before the official move.  I had been looking forward to having the office put together a week before that so that I could base out of the new house for any treks that I might want to take.  That presentation took priority though and I left the office at home kind of in tact but it was all kinds of torn apart as most of the décor had been moved already.
The presentation went off fantastically and I was getting the swing of these online meetings it would seem.  The initial idea behind the club presentation was to use it for a springboard for a club workshop on the decay subject.  That was going to be a perfect way of putting together a bonus workshop for the year shortly after the meeting, but that never materialized as there was no end in sight for the state to open back up.  It was just a presentation and that was enough.  I just enjoy being able to spread my joy of photography with others and doing these club presentations has been a highlight of 2020 for me even though I haven't done them in person with the exception of the one in January.
The middle of Summer is never a really busy time for me when it comes to photography.  I don't like being hot and the vegetation is usually too thick to really enjoy getting out in the woods.  However, by August, we were reasonably settled in the new house and it was time to go out and get familiar with the new area.  I have to admit, I had a lot of fun this Summer just getting an idea of what was around me.  As I have mentioned, there were some great rural scenes close by that I had never really had the opportunity to find before, and there were great little gems scattered around just a few miles from the house.  I was going out pretty regularly to find more and more areas that I wanted to work in.
Remember how our cable and internet installation was taking much longer than we would have ever thought?  Yeah, we were still without internet but I was back to running a website despite that little hiccup.  You see, I got very good at using my phone as a hotspot to run the internet connection for my computer.  Now that seems simple enough, but here in Purlear, I we can only get an internet signal upstairs as the office downstairs is technically a finished basement and below ground.  I had to find a place upstairs that I could get a 4G signal on the phone and then make sure it was close enough to the desktop computer so that I could tap into that signal through the flooring.  It was clunky, but I was making it work.  We didn't get our cable and internet until the end of August when things started to return to normal with my website and online activities.
In addition to being close to so many great rural areas, I was closer to the Blue Ridge Mountains than I had been from my place of work when I was commuting every day from Winston.  I took full advantage of this and made numerous trips to the Parkway as the Summer progressed.  It all of a sudden wasn't that big of a deal to go out for an hour or two to get some pictures.  it used to be an hour and a half just to get to the Parkway, and then some travel time to get to a place for photographs.  Living in Purlear was going to be a great help to my photography I was certain of it!
Something that I wasn't really expecting started happening during the month of August.  If you will remember, I had gone back and forth with Facebook and stopped posting in the groups only to determine that my web traffic was very much dependent on social media.  I hated to be a social media photographer, but that was what I realizing that I was becoming despite my best efforts.  Print sales had been dismal through the year and it seemed that nothing at all was working to change that.  However, as if out of nowhere, I started getting print orders about once or twice a week at this point and they were all from clients that had been following my work on social media.  I didn't know what had prompted that, and I wasn't questioning it.  I was finally getting back on track selling art prints for clients.  Even the lady at the Post Office asked if these were all client prints that I was shipping out.  When I said that they were, she said that business must be good.  It was, and I was excited to finally have a break in the area of prints.  I still wasn't hearing much from the art galleries that I work with but had put together a few proposals for different jobs here and there for Hampton House Art and Framing.  I hadn't really heard anything back from them so I was relying on my own direct sales at this point which made this new volume very much appreciated.
By September, the restrictions were easing up and I still had three workshops left on the calendar.  I hadn't been doing much promotion of them as I was pretty sure I would be having to cancel them, but I finally started spreading the word about them.  I was looking forward to my Fall Foliage Workshop as well as my Fall Decay Workshop.  The last one of the year was the Fall Waterfall Workshop which is usually filled.  I was hoping that I wasn't going to be forced to cancel these as I had the others, but there was a chance so I was a little reserved in promoting them.  I did get one participant to sign up for the Waterfall Workshop at this point which gave me hope and kind of helped push me forward with the workshops as the year came to a close.
It was also during this part of the year that I started to explore some other options for my photography.  As you will recall I had been in the talks with my former Lieutenant about a project with the Special Olympics.  Well, you will notice that there has been nothing else said about that through this entire entry.  I had never heard anything else from him on the subject as the car shows were cancelled which he was going to be using to find the cars which he wanted to invite.  In fact, most everything that we had been talking about doing had been systematically cancelled in one way or the other.  Therefore, the project itself just fell apart.  It was for the best though as I would have been doing most of the shooting and production work of the calendar during the time of the move which wouldn't have been easy at all.  Everything seems to happen for a reason.
The idea of the project had gotten me thinking more about doing automotive portraits though.  As a car nut and gear head this has long been an area of photography that I have wanted to get into.  It was part of why I started to photograph old rusty cars as a matter of fact.  I used to take pictures of my vehicles back in the day and enjoyed doing that, but I was nowhere near as proficient with a camera back then.  Since I have been into photography I have owned a series of vehicles that are not necessarily photogenic.  Trucks and SUV's just don't quite have that presence or excitement in front of the camera like a sports car or exotic might have.  I could just never muster the want to go out and photograph one of my own vehicles.  Of course part of that reluctance was that pictures of my vehicles would likely not interest anyone else and I was in the business of catching client's eyes with my work.
Well, as a retirement present to myself I had ordered a 2020 Mazda MX-5, or Miata for the purist back in the end of February.  I had it all decked out from the factory just as I wanted it and it was set to arrive in early May.  Well, that dang pandemic messed with that as well.  The factory closed down and no new Miatas were being made just after the 2020's had started to be shipped.  Of course, my order was so specific that there were none out there from the early shipments so I was going to have to wait.  That wait stretched out to August when I finally took delivery of the car.  I then had to wait for the other odds and ends that I had ordered to slowly come in due to limited production on things like sway bars, reinforcements, and exhausts.  It was September before I had the car mostly built and felt comfortable with putting it in front of the camera.  This turned into a very fun little photo shoot and opened up the door for doing this for clients.  I'm still working on marketing this part of my photography, but I've since gone out and done another shoot of the car which I think turned out even better.  The idea here is to use my car as the free model to build up a portfolio of sorts so that when I do decide to start really advertising I will have several different images to showcase my work.  This is what I am currently working on through the warmer days of winter so that hopefully in the Spring I can do some of these shoots for paying clients.
September is also a time that I am usually picking two images for the Dixie Classic Fair to enter into their yearly photo competition.  I have been doing this regularly for a number of years and it is the only contest that I participate in now more out of tradition than anything else.  It is one of the few competitions that rely on actual prints that are framed and tangible.  Too many of them now are digital and are just ways of getting royalty free images for stock photo companies.  I much prefer the tangible print in photography and that is why I have taken part in this contest so often.
I had been a little reluctant to take part in it this year as they have changed the name of the Dixie Classic because it was offensive or some sort of thing like that.  It is now the Carolina Classic which I think is just cheesy, but I digress.  The decision was made for me when they opted not to have the standard competitions that they normally do and instead they went with a virtual presentation which just seemed like a bone being thrown at us rather than a good replacement for an in person contest.  With everything else going on at this point, I really didn't even give this a second thought at all.  It was weird not to have two prints done up and ready for competition by this point in the year, but I am sure that I will get over it.  In fact, I'm probably going to stop with that tradition all together now that I have moved about an hour away from the fair grounds.
We were now coming into the final stages of the year and Fall was upon us.  Fall in the mountains!!  This was something that I had been waiting for, but it wasn't all good news in October.  I started out on the first with my year long wrap-up of my move to being a full time photographer.  I would have loved to have had a really positive sounding report at this stage, but the truth was….as a business I had failed.  With three quarters of my first year tied up in Coronavirus restrictions I had lost my primary income streams and even my secondary streams had taken a hit.  I wasn't much better off than when I was doing this part time, but at least it was still bringing in some money.  I decided to pull some of my effort from the business side and concentrate more on what made me happy with photography as the year continued on.  The hope was that eventually the economy would come back to some form of normal and maybe then I could catch a break or two on the business front.  I just knew that I couldn't keep putting the same effort into the business that I had been.
Even after the realization that things just weren't going the way I wanted them to, I was still dedicated to my commitments.  Remember that Spring Landscape Workshop that I had cancelled earlier in the year?  Well, there was that one participant that chose to take a raincheck for another workshop later in the year.  Well, I had offered the Fall Foliage Workshop at Stone Mountain but he was unable to make that one due to other commitments.  The more we talked about it, the more I thought that he would more benefit from a 1-on-1 session with me as opposed to a group workshop.  He agreed and we made plans to meet at Stone Mountain around the time of my workshop to take advantage of the Fall colors.  I was a little worried about over extending myself with a day long workshop and what I had promised as a day long individual instruction session, but I needed to make good on my promise to him from many months before.
As it turned out with just a few days left before my workshop I had no choice but to cancel it.  There was no interest in it and nobody had signed up.  This was now the fifth workshop that I had to cancel during the year and it was starting to sting.  I had picked the time just right for this one as the peak week at Stone Mountain was the week of the workshop.  At least I got the opportunity to enjoy the scenery and do a little teaching with Jon.
As I was going through some of the images in my collections I was realizing that I had a lot of images crowded in the various rooms and that I really wanted to spread them out a little bit more.  I decided to add some more gallery rooms to my portfolio in order to slow the rotation of images down just a tad.  I added a Lone Trees Room for images like the one above shot at Stone Mountain.  I split up the Old Iron room to differentiate between domestic makes and imports because I was getting a collection of foreign cars that I wanted to make sure that I had a place for as well.  Finally I developed a gallery for those images where winding roads were a feature to the landscape.  This was going to give me much more freedom to have more images in my collection and to have them divided up a little bit better as well.
During this time I was also speaking with a friend of mine about a deal that he saw through B&H where they were selling the EOS 5DS and 5DS R for $1200 and $1400 respectively.  I hadn't been thinking about doing any changes with my current camera kit since as we just discussed, I wasn't making that much money with my photography.  The plan had been to wait for the RF platform that best suited my needs and go with a whole new camera and lens kit.  I was kind of looking at the EOS R5, which was the mirrorless successor to the 5D series which is what I had been shooting for so long.  When Michael mentioned the deal to me, I dismissed it rather quickly, but it started me thinking.  For a fraction of the investment, I would have a camera that had the resolution that I had been after with the R5, at less than half the cost and I wouldn't have to upgrade my lenses since they used the same mount.  It was starting to make sense, and it would also give me a backup body with my 5D Mk3 which was still in top shape.  The more I looked at it, the more I considered it.  When I ran it past Toni and she said I would be stupid not to get the camera,  I made the decision to order it.  Of course, it was out of stock by this point, but they had more on the way.  By the end of the month I had the new camera and was ready to go out and see what it could do.
I'm not going to do a review of the camera here as I will save that for another time.  I will say that the fine detail in that sensor is quite a bit better than what I was used to.  It is hard to tell in a small web image, but looking at the full sized image at 100% it is incredible.  I had the resolution that I was after for a fraction of the cost, and this body was making my "L" Glass even sharper than I thought it would be.  It is not the newest technology, and in all actuality is already a six year old camera body, but it is not the technology that I am after with a camera.  It is an image making machine and that is what this camera does.  It is not a vlogging camera, it is not for video at all.  It doesn't have a lot of fancy bits to it.  It is just a stills camera which is exactly what I want and it has the resolution to rival medium format which is even better.  I'm very happy that I made the change and my aging lenses are no longer that old looking to me.
One other event in October that is worth mentioning is a contact that I had with a client and friend of mine.  He has been on three workshops of mine through 2019, and apparently enjoyed them since he kept coming back.  I asked for feedback on each of the workshops which I got from most of the participants, but Joe held back with his suggestions.  It wasn't until almost a year after his last workshop with me that he decided to give me some suggestions.  Wow…..that was a long time to think about it.  I really had better give it a listen and take notes.  I called him up one evening and it was like sitting in the principal's office once again.  No, it wasn't bad at all, in fact I really enjoyed the conversation.  He offered a number of great pointers for future workshops which I did take note of.
I'm planning on incorporating the new pointers in my 2021 series of workshops that are getting put together now.  Probably the best suggestion that he had related to something that I had struggled with in my workshops up to this point.  I had been of a mindset that folks don't pay to watch me take pictures.  I wanted the time there to be about their photographs and them learning the process.  Joe put it to me this way though.  He wanted to see my workflow and how I came upon a scene and read it.  He wanted to see how I set the camera up, what I used, and why.  He wanted to see how I set the exposure and focused and ultimately shot the picture.  You know, it made sense hearing it from his point of view.  It was actually taking a good bit of the process and compressing it down to a visual instead of having to describe it verbally.  Of course, while I was demonstrating, I would also verbalize the material so I would be speaking to two different senses at the same time.
The next suggestion that he had was in reference to handouts.  He really wanted to have something to hold from a workshop that covered the points that I had gone over.  That made a lot of sense too as there was not much time to take notes as I was going through the process of things.  I had been working on a standard handout for before the workshop, but I was needing to get one that would cover some of the specific points of each workshop which would serve as class notes.  Having going through the workshops at least once by this point I knew the basic points of instruction that I would cover so making a handout wouldn't be that difficult to do.
We also spoke a little about the Lightroom demonstrations that I do during the workshop.  I have never been a fan of doing them outside on a small laptop as you just can't see what is going on.  Now with this social distancing, that was all but impossible to work around.  With the new technology that was in place for online meetings, it was looking to be much easier to save the demonstration for a later time after the workshop where I would go through the program for an hour to an hour and a half where folks could actually see what I was doing and understand what the controls were doing.
I had a lot of homework to do for my workshops coming up, but I was confident that his suggestions would make them much better in the long run and give my clients a better experience which is my goal always.  I have always been one to put the participants in the spotlight for these workshops and have never been one to make it about me.  I am just there as a source of information and I want to share that information with those that choose to come along with me for these workshops.
The conversation with Joe prompted a follow up conversation in November where he sent several images over for a critique.  This is something that I have done for several photographers over the years and is something that I really enjoy doing.  I'm always critiquing my own work and I'm pretty hard on myself most of the time so it is nice to see a fresh take on a scene and look at it through different eyes.  I ended up doing lengthy critiques on five different images.  They each took about an hour to do and I got very detailed with what I liked and what I didn't like.  I offered suggestions on how to correct small problems in the images and surprised him when I was able to tell him exactly what it was that he did in the field down to the point where he focused.  It was a great opportunity and from that exchange we ended up doing a two night Lightroom 1-on-1 instruction session for a total of just over four hours.  This was the first time that I have actually done one of these online and it was just perfect.  It allowed us both to be in our own homes and he was able to use another computer to follow along on the edits that I was doing on his RAW files.  I'll tell you, this is going to open up a huge opportunity for me as an instructor because there is no reason to have to travel to learn Lightroom.  It is actually much easier at home.
As November proceeded, I was getting out more and more looking for decay images and really diving into the history of Wilkes County.  Thanks to a couple of tours by my neighbor and new friend, I was able to appreciate some of the very unique history of Wilkes County and specifically the area of town where we lived.  With each of his stories, I started to formulate compositions on places like the Forester Nuway gas station in North Wilkesboro.  It was images like this that seemed to have a very pronounced effect on my Facebook page.  When I posted this picture the comments came alive and I started getting all sorts of comments about people remembering when this building was in service.  A day or so after I posted this picture I had a print sold to a client.  A short time later the property owner approached me and wanted a print.  Since they were the property owner, I did my standard free small print for them which I hand delivered.  That turned into an order for a 24×36″ canvas print which is now on display at the Blair Properties building downtown.  I have had so much interest over this photograph and subsequent ones of places in Wilkes County I decided it was probably better to create a new room in the gallery for these images.  I decided to call it my Scenes from the Foothills Room to leave it open for a wide variety of local images.
Things were really taking off with my local photography and I remember telling Toni one day that it is going to be kind of funny after all of these years being a photographer that I actually make a name for myself as being a Wilkes County photographer.  Hey, I'm not here to argue the point.  After the year that I have had, I'm up for anything that will help my business survive.  I am getting a lot of notoriety for my local images and that is pushing me to find more and more of them to photograph.  It seems with every trek I take, I am getting contacted by more and more people out here wanting to share their memories from these places or to share that they know exactly where that subject is.  It feels really good to show off the beauty of Wilkes County when it is so often overshadowed by the Blue Ridge Parkway just a few miles down the road.  I'm guilty of this as well as I used to see Wilkesboro as just a city that I dove through to get to the mountains.  It was good for gas and a bite to eat, but I never gave it enough credit.  I love living out here!
I wasn't able to just focus on capturing images though as I still had another workshop coming up and it was one that was normally filled up.  This was my Fall Decay Workshop in East Bend.  I had to cancel the Spring version of it due to COVID, but it was seeming that I was going to get to have this one.  The only problem was nobody had signed up for it.  I was promoting it and trying to get some interest, but there just was nothing there.  A few days before the workshop, I pulled the plug and let the owner of the venue know that we weren't going to be there again.  He was very understanding, but I really hated to cancel on him at the last minute like this.  Yet another workshop in the trash bin for the year.  I had only one left, and I now had two people signed up for that one.  I was just hoping that the state didn't close anything down as we were looking at increasing infections through the state.  It would not have surprised me if another lockdown was imminent which would have destroyed the workshop.
Just having to wait and see what happened, I had an interesting turn of events.  I had reached out to the Wilkes Art Gallery to see if they had any pastel classes for Toni to take.  That conversation went back and forth and eventually I offered my services as a photography instructor.  They became very interested as they were doing a photography exhibit during the first part of 2021, and wanted to have a workshop after that exhibit to support it.  I made some suggestions on topics for the workshop which needed to be a classroom setting and we decided on my revised Introduction to the Art of Photography class.  I was going to reduce it down to approximately two hours from the full four hour class.  I wasn't going to get as in depth and it was going to be more of an overview type class.  It was scheduled for February 6th, from 11-1 at the gallery located in North Wilkesboro.
It appeared that I was well on my way to starting my 2021 instructional calendar.  I'm working out a few more details with them currently before I release it on this website, but tickets will only be available through the art gallery and they will be $50.00 each.  I tried to keep my prices in line with their other workshops that they host.  Since I wasn't having to find a place for the class or having to promote it I could do it for cheaper than I did at the beginning of 2020 when all of that was up to me.  I know that class size is limited to possibly only 10 so it will be imperative to reserve your seat early.
As the last month of the year got rolling I was still working those scenes around Wilkes County and having the most fun doing it.  Of course my decay photographer started to come out when I found this old warehouse just North of town that had been reduced to rubble after a high wind knocked down half of the building.  I had actually first photographed it a bit earlier as a sunrise subject and decided that I really liked the story here so I came back.  I was starting to get a lot of images that I would say go a little beyond my decay images and I thought that they deserved their own room to exist in here in the gallery.  I created the Ruins Room for them.  This was a collection of the extreme decay images that I shoot and I was really excited about the possibilities that were present with these.  While I was in the room creating mood, I went out on a limb and created a room for my Infrared Photography which I had only shot two images with.  The hopes with this new room will be that when Summer comes and the trees green up again I will be able to get out and do some IR photography with the new camera that hopefully won't suffer from the same hotspot issue that my previous camera did.  My fingers are crossed, but even if it does, I've figured out how to deal with it so hopefully I will be able to continue with some really cool IR images in the future.  If it all goes well, I'll even add a color IR filter to the mix for some really otherworldly images.
As I mentioned, I had a single workshop remaining for the year and it actually had people signed up.  There were only two, but that was not a problem.  I got to get out there and teach once again and that was what mattered to me.  It was a great day at Hanging Rock State Park and the government didn't shut anything down to ruin it.  It was a full day for me since I was kind of out of practice running a workshop but I started incorporating Joe's ides which worked very well.  With some more time to plan on how this will go I think it will be a great addition to the curriculum for my workshops.  My favorite part of the workshop is now the demonstration as it shows how everything flows in practice for me as a photographer.  The first image captured on the workshop was my own, but from there what I was saying was making more sense and I got out of the way and let them find their own visions.
This was the image that I started the day out with and it was also the one that I used a couple of days later for the Lightroom demo.  That was always a problem that I had during the other demonstrations.  I was using old images of mine that I had shot in different conditions which didn't necessarily fit the conditions that we were shooting in during the workshop.  By using my RAW capture from the very day that we were shooting in, I was able to show how to deal with the conditions that we were all experiencing.  This makes the demo much more valuable for the participants and can almost turn into a quick tutorial in a way which it did.  I decided that I loved the remote Lightroom demonstration much better than the in-person one.  It sped up the pace of the workshop and kept the momentum going and allowed more time to be working on photographs rather than watching me on a computer.  Having it wait for another time and doing it remotely gave more time to ask questions and more opportunities to teach which I loved.
It had been my one and only field workshop for the year and it had been attended by less than half the number from my first ever workshop here at the same place, but the experience was far and away better than any of the other workshops thanks to the suggestions that Joe shared with me.  My 2020 workshop calendar might have been small, but it was impressive in quality I think.  As a little bonus, one of my participants was part of a camera club in Charlotte and after a day with me he decided that they might enjoy a presentation by me at some point.  It looks like I'll be a speaker there in late Summer and it is looking like the topic will be my decay photography once again.  I'm thrilled to do that presentation once again, and I'm hoping that it will be in person as that is where I have the most fun.
That brings us pretty much to the end of 2020.  I remember taking notes through the year and thinking that I didn't have anything of substance to really share in this year end wrap up, but after looking at this entry….wow!  It has been a crazy year.  It was nothing like I would have imagined and there were more roadblocks and hurdles than I think should be on anyone's path.  I can say that I did get around those obstacles and I survived the year barely as a photographer.  I have some things in mind for 2021 and I've already started my workshop calendar.  Growing on the things that I have learned this year, I have decided to do my Introduction to the Art of Photography class online as a two day course over two different weekends.  These will be about two hours a piece to make it easier to digest the information.  Since it is at home and my costs are down to put it on, I have dropped the price to give folks a really good deal on this one at $75 for both days.  I will be doing it starting the last Saturday in February and the first Saturday in March.  It will come on the heels of the abridged version at the Wilkes Art Gallery on Feb 6th which will give me the opportunity to get back into the classroom mindset for this one.  I will follow this up with my Spring Landscape Workshop in mid May which will be back on the Blue Ridge Parkway.  I have left the price at $200.00 which I have been told is a bargain because it is a very long day for me, and potentially could be 16 hours total teaching if there is interest for that long.  It seems that I have a good combination of product and price as I already have participants signed up for both events.  If we can just keep the state open I can see that my 2021 workshop schedule will be a full one.
Most recently, I have also added my every popular Decay Workshop to the Spring series around the last part of April.  I was surprised that within an hour of publishing this one I already had a participant sign up for it.  It would seem that I am back on track with my workshops and I have three scheduled so far with folks already signed up for each of them.  I'm hoping to fill them up, but I'm just as happy getting to do the workshops for small groups as I am large ones.  If you are interested in any of these workshops, please reserve your place soon as I just don't know if or when they will fill up.
I am hoping that by Spring I will have a new product officially released where I will do photo shoots for folks that love their cars.  I've dabbled in people photography from time to time and will still work on that, but I really love doing automotive portraits and hope that I can make a little business doing that.  I'm slowly picking out places that I think will make for good backdrops for automotive photography around the area and I'm always up for traveling to specific areas that interest the vehicle owner.  Who knows, this could be a really fun venture and a chance to create something completely different than I have been doing for years.  I will always love my rusty subjects, but I'm ready to have a little gloss in front of my lens for a change.  So, if you are interested in having a photo shoot of your vehicle, let me know what you are wanting and we will work something out.
Thank you so much for joining me for this rather long Behind the Camera.  I didn't realize it until I was writing this that a lot has happened this year that has impacted my photography.  I can only hope that 2021 is a little more forgiving and allows me to take what I have learned this year and put it to use in my photographs and my teaching.  I have grown a lot this year which is the first full year that I have been a full time photographer.  I will never stop learning this craft which is part of the joy for me.  If I'm lucky that joy will come through in my images and my instruction.  Not only do I want to succeed in this field, I want others to succeed as well.
Happy New Year, and thank you all for being a part of my journey!