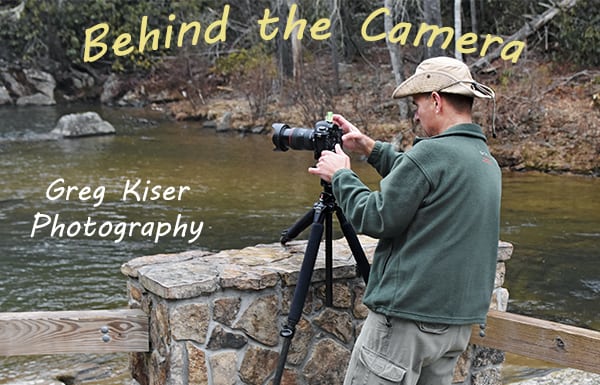 Welcome back for another installment of my monthly Behind the Camera series.  It is in this feature that I will take some time to discuss a topic that has come up during the month, or just something that I want to talk about.  This month marks the year mark since I went full time with my photography.  Just to get you up to speed on things, I have been doing quarterly updates since my announcement to leave my career as a police officer on September 16, 2019 which can be found in the following entries:
Starting out as a full time photographer
That should get you all up to date on how things have progressed up to this point.  If you have been following these entries, or have just taken the time to go through them you will see a huge swing of emotions and hopes behind this photography thing.  When I first started out I was excited and could see all sorts of possibilities ahead of me.  I had different projects on the horizon and some great partnerships with two different art galleries.  At the end of the first quarter I was rolling with my workshops and had announced a full year of upcoming workshops for 2020.  Things were going great and right on schedule.  Even through my second quarter things were going as I had planned since I had expected the winter months to be rather slow.  It was March that threw a gut punch at my plans.  Just when I was getting geared up for my workshops to get rolling again and for my teaching to really take the forefront of my efforts, COVID-19 struck and the world essentially shut down.  I was hoping that it would just be a sour end to my second quarter, but those restrictions got worse in NC after March and my third quarter was essentially a vacation from photography as I wasn't able to do much of anything.  One by one, my workshops were being cancelled and I wasn't able to do any 1-on-1 sessions either.  The art galleries that I worked with were seeing equally dismal business on their end and I pretty much was forced to write off that quarter from a business perspective.  The one bright side was that most of that quarter was spent purchasing a new house that Toni and I worked hard at getting ready to move into.  Print sales did start to pick back up at the end of the third quarter which was nice, but it wasn't enough to bring in sustainable money.
Speaking of the financial end of things, it is worth mentioning how the quarters are going in terms of dollars.  As it turns out, these updates correspond perfectly with my schedule of paying my sales tax here in NC.  It is a nice way of looking at the actual numbers for each quarter as they pass.  I don't think that it is pertinent to look at the actual numbers here, but the comparisons can be beneficial to look at.  At the end of my first quarter (last quarter of 2019) I had brought in what I thought was a very good gross income for where I was in the business.  It was a great close out to 2019 and I thought it was a wonderful starting point for 2020.  I was needing to do better to really make this work though.  As it turned out, the first quarter of 2020 just about mirrored the closing quarter of the previous year which showed that I was able to maintain the income at the very least, even through the slow winter months.  The fact that I saw no appreciable decline gave me great hopes for the next quarter.  That quarter unfortunately saw a huge hit and I brought in only 12% of the gross income from either of the previous two quarters!  That was a huge loss at a time when I was expecting to see a 20-30% increase in my income.  This last quarter of my experiment has seen an increase of 300% which is fantastic, but still only about half of what I was seeing in the either of the first two quarters of my career as a full time photographer.  My last six months combined  didn't even add up to either of the individual quarters from the start of this venture and that is rather depressing.  It is also a very tangible measure of how things were actually going.
This brings us to the end of a year long experiment with my photography.  So, how have things been going overall?  I don't think that anyone could have seen this coming and been able to prepare for it.  Many small businesses have crumbled during 2020 and many more will likely fail as well.  The last three months have seen a little bit of hope on my end with the workshops finally starting back up with only three left on the calendar for the year.  Print sales have been steady through the second part of the quarter which has been really nice and I greatly appreciate my wonderful clients for continuing to support my ventures.  The two art galleries that I have been dealing with have been fairly silent this year with only a few contacts from Hampton House.  I have done several proposals for them and haven't heard back from them so I don't think that those jobs will work out.  But it is an interesting little twist that my biggest source of income has come from direct sales of prints to my clients.  This is arguably the most difficult area to get into as a landscape photographer and that is what is working best for me in 2020.
Where does this leave me?  I have learned a lot during this year about just how hard it is to be a photographer and to make a living at it.  I have learned that what works for others doesn't necessarily work for me.  I have found that things that shouldn't work at all, tend to work out better for my business plan.  I had plans of doing big things with affiliate programs which would provide me with some extra income.  I have partnered with Singh-Ray, Amazon, and B&H Photo as an affiliate.  B&H was one that I expected to do reasonably well, but I have seen less than $10.00 in income from that avenue.  Amazon should have been my big source of income, but yet, that too has flopped.  I have seen less than $20.00 from them over the past year.  The surprise was how well I have done with Singh-Ray.  That has actually been a decent source of income for me, but it is only yearly that I may receive a check.  Of course, I get a small store credit through the year for filters that I might need based on sales of filters that I can generate.  Not only have they been a source of income for me, they have also been gracious enough to provide me with a workshop kit of demo filters that I can use in my teaching.  There have also been talks of becoming an ambassador with them which would be really great, but only time will tell if that works out.
In the beginning, I discussed getting published either in a magazine or in a book at some point during the year.  I tried to get into magazines for many months and made many contacts along that front, but never received any follow up from them indicating any interest.  That is the nature of the machine when it comes to magazines.  They tend to work with those the photographers that they are familiar with when it comes to using photographs.  I did a lot of research on books which I thought would be a very fun way of using my photography and found that self publishing would be the best avenue to take.  I even found a way to self publish for a decent cost that would allow me to have a high quality coffee table book.  That was my vision as I hate to make a final product that doesn't live up to the quality that I intend for my images to have.  When I started to crunch the numbers and look at what I would have to charge to get the book in the hands of clients it started to be a little more expensive than a focus group would accept.  It would seem that anything over what a mass produced picture book would go for was out of the range of those that might be interested in my book.   I was left with the very real possibility of having a lot of unsold copies of a book which would not only eat into my profit margin, but would likely leave me in a financial hole that I wouldn't be able to dig out of.  My dreams of being published kind of ended with that realization.
I wanted to do a lot of travel with my photography, but for me to do that, I needed the photography to finance its own expenses.  Well, I was turning a profit early on, but six months of the year ate into that profit just for operation costs and I had nothing left to travel on.  Travel became what I could do as a day trip, as it always has been.  On the topic of having photography finance itself, I had planned on upgrading my Canon kit which is now about seven years old with a new mirrorless system.  That was supposed to take place in the Spring when the new R5 was released, but again, I did not have the photography income to support that and they were delayed quite a bit in shipping due to the pandemic.  Here we are at the close of Summer and I still can't even afford the new body, not to mention the lenses that would need to go with it.  I am still using my venerable 5D Mk3 which has served me quite well through the years and will hopefully continue to do so.
One area that I am not overly thrilled to talk about is social media.  This is a love/hate affair with me.  I don't like the time that I spend on social media, and for a time early in the year, I actually stopped posting to groups and doing all of my sharing on Facebook because of getting labeled by Facebook as a spammer and banned from posting multiple times.  I liked not posting to the groups during that break, but the traffic to the website dropped tremendously, and I was no longer getting the exposure that I was going to need to get my work into the eyes of the clients.  It seemed that nothing that I was able to do was driving traffic to the site.  I slowly started back with posting to Facebook, and saw the traffic spike back up again.  Most of my print sales in the second half of 2020 have been from the exposure on Facebook, so I really do need to keep that in place unfortunately.  Instagram has been a little more bland.  I have seen a large growth in viewership on that platform and have seen a good many features on the different hubs, but not much in the way of business has resulted.  Social media is an interesting thing for me and I wish that I could just do away with it, but I fear that if I did, what is left of my photography dreams would fade into oblivion.
I had said that I would give this an honest attempt a year ago for a solid year and evaluate whether or not to continue with photography after that year.  I have given it an honest go, but with the pandemic, I really feel that this has been the worst time to start a new business in the history of new business start ups.  If I was looking back on the year with the same ideas that I had on September 16, 2019, I would undoubtedly pull the plug on the whole thing and move onto something different as this really just isn't working out.  However, I know that the last seven months have been an unfair test of my photography in the business world so I would be wrong to have a knee-jerk reaction based on this year alone.  That being said, I can't justify pouring all my time into photography any longer.  It just makes more sense to me to keep it more of a hobby and side source of income.  I will continue to let photography pay for itself and I will go where it takes me.  If it starts to blossom into what I had envisioned at the beginning I won't fight it.  However, if it never does get off the ground, I don't want my entire world tied up in it so that I end up feeling like a failure.
I would love to have a better end to my year long exploration as a full time photographer, but I knew that this was a possibility when I set out to try.  This is a very difficult profession to break into, especially when you are not doing the portraiture and commissioned shoots along the way.  I wanted this to be the photographs that I wanted to create and that meant being a purely freelance fine art photographer with no guarantee of a sale each time the camera came out.  Think about it, every picture I create is one that I hope will speak to somebody else who might just want it on their wall.  It is not like a photographer that meets a client and pulls out the camera knowing that they are getting paid for their time and vision for a series of images.  That is easy income, but comes with a lot of specific stressors as well which I have never been a fan of.  I've always said that people photography is much more difficult than what I do.  That has very little to do with the actual photography aspect of it but rather the interactions with the subjects.  Maybe some day I will do more with portraiture as I have dabbled in it a time or two in the past, but that just isn't where my heart is with photography.
I guess the saddest thing here is, with all the stress that I have put on myself over the past year to make something remarkable out of my photography, if you were to look at my "business" right now, you wouldn't see much difference compared to where I was a couple of years ago.  Despite my efforts and intentions, not much has really changed and that is a bit depressing.  In all reality, I am a social media photographer at this point.  I provide content for pages and groups, whether mine or others.  The results of my efforts to get up well before dawn, spend full days driving around dealing with inclement weather, all while using thousands of dollars worth of equipment and leaning on 15 years of experience behind the camera becomes a handful of "likes" and comments on the images.  I do occasionally get lucky and connect with a client through these posts and will sell a print which is always a bright spot in my day and makes the efforts very much worth it.  Unfortunately, it is just not enough to carry this as an actual business and therefore I can't justify spending the amount of time on it that I would like to.
I will still be continuing with things pretty much as they are now with the workshops and individual instruction sessions as I do enjoy doing those things.  They also help to finance my travels such that they are and hopefully one day help me afford an upgraded camera as mine will certainly give up the ghost at some point.  I will continue to photograph things that excite me, but with less stress to always produce something new.  I will dabble in different genres of photography from time to time to keep things fresh for me and to open new doors.  As I said, not much is going to be changing for my photography but my attitude will no longer be that of I need this to survive.  If it takes off at some point in the future so be it, but I'm not looking for anything spectacular anymore.  My photography will be primarily for me and if others can benefit from it through my blog posts or teachings then that will be the icing on top.  I've always been one that wants to see other photographers succeed in their own personal goals.  If through my experiences they can achieve that by learning from me, then I have accomplished much more than I ever thought was possible.
I do want to thank everyone that has supported me whether it has been through a phone call, email, comment on a post, a print purchase, a referral, or a workshop.  It has been this support that has kept me going for now 15 years as a photographer and I'm sure will keep me going for many more years.  It has always been about the art more than the business, I was just really hoping that the business aspect would support the art better than it has.  I'm fortunate to be in the situation that I am in which allows me to continue expressing myself through my photographs and I don't want to minimize that at all.  I am proud of what I create and thrilled that it has touched so many people along the way.  I can only hope that trend continues and my photography continues to mean something to not only me, but to others.
Thank you, and until next time…