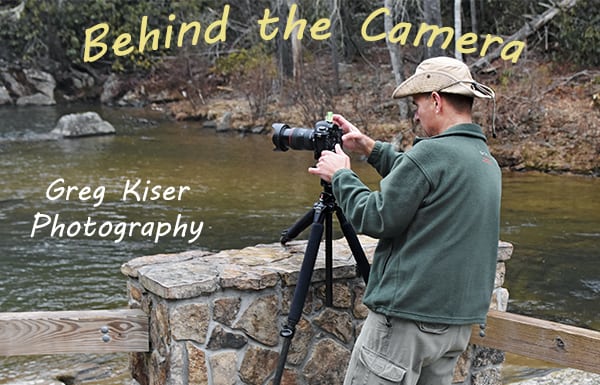 Welcome back to my monthly Behind the Camera series.  It is here that I will take something that has come up during the month that deserves a little more attention than just a comment or two, or I'll just pick a topic that is on my mind to discuss.  This month, I have decided to talk a little bit about what is on my mind and the inspiration for this article came shortly after my most recent trip to the Outer Banks with Toni.  It was a great week and if you follow that link, you will be able to read all about it if you missed it the first go around.  Anyway, while I was processing the images and writing the blogs it was occurring to me that these were probably my best collection of coastal images to date.  Of course, that stands to reason because I have had a lot more time to hone my skills as a photographer since my last visit to Topsail Island in 2019.  It was when I started to dig deeper into that observation that I realized it was all of the photography that I had done locally which had prepared me for this photo expedition.  It was then that I started the dialog with myself about how strong a proponent of shooting locally I have become over the years.  In fact, I have a presentation that is geared to show the benefits of that very concept which I've done several times for different camera clubs over the years as well as a webinar for Singh-Ray which started the whole thing.
Could I still say that my favorite type of photography is conducted in my own backyard since I was so excited about the images that I had gotten from Hatteras Island?  Was the key to exciting and fresh images actually traveling, and I just lost the plot along the way?  I don't think that is the case at all.  The more I thought about it, the more I felt that shooting local was the way to go and it would pay huge dividends when you actually got to travel.  In a way, it is like practice while creating portfolio worthy images.  I think that overall, those locations that are close to home will yield the best pictures, but by getting out there and learning to read the light and the situations you are much better prepared for when you pack your stuff and hit the road for a destination shoot.
I can remember it like it was yesterday.  It was my first trip to the beach after deciding that I was going to be a photographer in the Summer of 2005.  I was confident and knew what I was doing with the camera so all was going to be fantastic when I got there.  I can't recall exactly how many images I shot on my Sony F-828 (an 8mp prosumer digital camera), but I filled up three memory cards.  When I got back home and went through the images I decided that I had a limited edition print with one of the images that I shot early in the week there.  It was one of those images that just jumped out at me and said…."Here I am, Here I am!"  I went on to sell two of the five limited edition prints but before long I was looking back on that image and seeing that it really wasn't all that great of a photograph compared to what I was shooting afterwards.  Yeah, I was still learning and that learning curve was quite steep.  Coincidentally, this should be where all beginning photographers should be in the first three or four years they are learning.  Every time you go out, you should look back on your previous pictures and wonder what you were thinking.  That is the learning process and it never stops, it just slows down in time.
Anyway, I would say that this was my first destination expedition as a photographer and it came on the heels of just a few months worth of practice with my camera.  Now, my practice was limited and was pretty much restricted to finding destinations such as the Blue Ridge Parkway, or different parks around the Piedmont.  I was very self limiting in my search of subjects because at the time I really thought that to be a landscape photographer I had to shoot the same places that other photographers were shooting and there were none of the famous ones shooting around Winston Salem, NC, that I could really get inspiration from.  This meant that I didn't go out and shoot near as much as I should have and that slowed my learning process down.
One of the biggest problems that faces the travel photographer is that of light and weather.  Where shooting local and destination shoots differ fundamentally is with those two key ingredients.  When planning a destination trip, there is no way to accurately forecast the weather conditions.  Conversely, if you have a bunch of places to shoot that are easily accessible to you on a daily basis, you can react to the conditions much easier.  That was my platform for being a proponent of shooting local, and still is.  The chances of making those hero images are much higher when you can control the conditions you choose to shoot in.  The further along in photography I have gotten, the more I have realized that you have to get out and be a photographer every chance you can and learn to work the conditions that you find yourself in.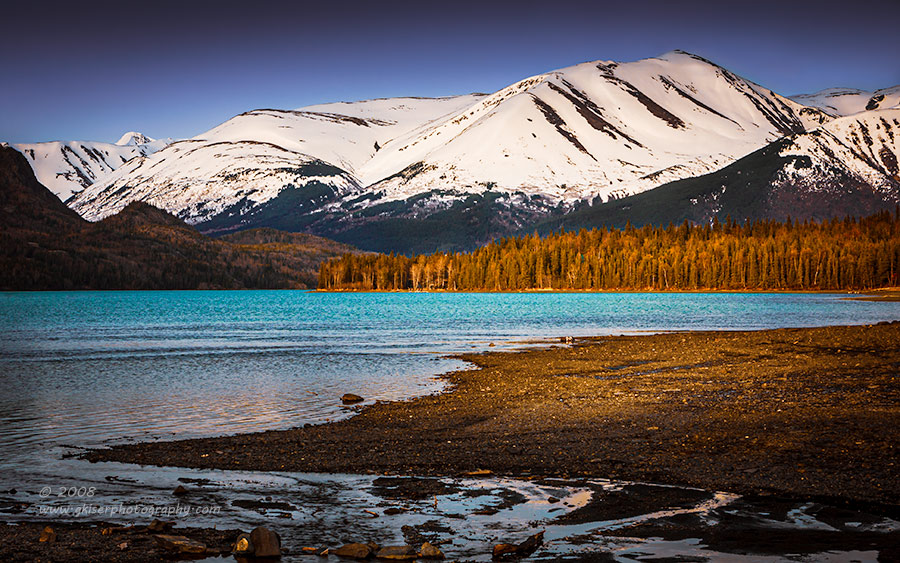 A few years later I had a lot more practice under my belt and felt that I was ready for a big time destination shoot.  The plan was to go big this time….not Texas big mind you, but ALASKA big!  I mean, I had been a photographer for three years now and I knew what I was doing.  I was ready for those epic hero images that I had been reading about and knew that all I needed to do was go out there and put what I had learned to use.  I was there for a couple of weeks and shot a whole bunch of images, but for the most part they all failed because I just didn't have the conditions that I felt were "perfect" for photos.  I loved the pictures when I got them home and edited, but as with that first "great" picture from the coast, in time the shine wore off and I saw them for what they were.  They were average pictures of an epic location.  To be fair, I did come back to these images last year and I did fresh edits on them which this was one that was reworked.
I was saddled with less than ideal conditions for photography on most days and I really didn't understand how to work the light that I had for most of the trip.  I managed to come away with some lucky shots where the conditions just lined up well enough to make the photograph work, but I still missed a lot of opportunities which I would have known had I been better versed as a photographer.  For instance, with this image from near the Seward Highway, I ended up cloning out a single cloud near the upper right corner.  Had I known better, I would have waited for that cloud to move into a better position or out of the image completely to make a stronger composition.  I missed that opportunity and might have found a way to get it positioned in the open sky to the left which would have helped the image greatly.  Additionally, I missed a great opportunity to use a long exposure here and smooth the water so that the colors in the reflection were smooth like the colors in the sky.  Those were just two minor things that would have greatly benefited this image.  I just wasn't aware that those little details would have helped.
I was too focused on creating epic images that I was scared to try different things.  I guess that is to be forgiven since I had traveled some 4,000 miles and didn't want to make any stupid mistakes with the camera.  I shot the safe images and the ones that I felt were the least likely for me to mess up.  I played the part of the cautious photographer and I was rewarded with these average images.  Had I pushed myself during that two week period, would my photos have been significantly better?  Could they have been worse, or even unusable?  I honestly can't answer that question because I don't know what I was capable of back then because I rarely pushed myself.  Every time I picked up the camera, I went for the safe capture because every picture was just that important to me.  I was working four out of eight days for the most part, and during some of that time, it was five out of nine days with a shift rotation involved.  My days of being a photographer were limited and that put pressure on me to create usable images every time I pressed the shutter.
That was a mistake, and I missed a golden opportunity to really learn without much investment in time or travel.  As I got more serious about my photography I started to go out more and more and then I started to realize that I was shooting the same locations over and over.  It came as a punch in the gut because I was shooting that same comfortable scene the same way each time.  There was a little bit of improvement each time, but I wasn't seeing any large change in my photography.  I think that was about the time that I decided to hang the camera up and pursue other things.  I wasn't getting better, and I was seeing so many areas that I needed to improve on, but didn't know how to do so.  Around 2013, after about a two year hiatus from photography, I came back to it and decided to do it just for myself and not for building a sellable portfolio.  I took a lot of the pressure off of myself and that allowed me to do something that I hadn't done before.  I pushed myself to try different things with the camera and put myself into less than ideal conditions so I could learn more about how to get those images that I had been wanting.
I found myself working in difficult lighting that required filters and careful compositional planning like with this image from Stone Mountain.  I remember being really excited about this one when I shot it originally.  That excitement grew when I saw it on the computer because it was quite a bit different than what I had captured from here before.  It was not an image that I would have even attempted just a couple of years before, but now that I wasn't worried about capturing the safe and predicable scene, I was much more free to experiment.  It was that ability that opened up many doors to my photography and how I saw a scene.  I was getting more complex compositions and learning how they worked with different lighting.  I made a lot of mistakes in this phase which I should have expected.  Looking back on this particular image, I still feel the excitement that I had when I shot it because it is a dramatic piece.  However, there are exposure issues throughout with the midground trees and even the top part of the main subject.  The clouds lack punch, and there are some separation issues that should have been addressed.  It was an experiment in technique and it shows.  What isn't so visible here is what I learned about using grad filters in difficult lighting and finding foreground elements to add drama to the scene.
I continued to learn at an amplified pace from when I left off because I wasn't afraid to make mistakes.  I was shooting in areas which were relatively close (within a couple of hours drive) so I could go when the conditioned favored these areas.  I was getting more and more familiar with the areas and how to react to specific lighting.  It was all really coming together nicely for me and I was enjoying the process once again.  It was the editing and printing that let me down at this stage though.  I liked what I was capturing with the camera, but wasn't seeing that vision come through in the final edits or the proofs that I was printing at the time.  Something had to give, and unfortunately it was me once again.  I shelved my photography again the following year and only dabbled in it from time to time until 2016.
Thanks to a series of events that started with a computer crash, I ended up finding the answers to my difficulties with that secondary process of the edit and printing after the capture.  I discovered Lightroom which made so much more sense to me than Photoshop and I was able to process my photos like never before.  I also found out how to manage the colors through Photoshop to the printer instead of the included printer driver making the decisions.  Those were the last elements to my learning process that I needed to overcome in order to really concentrate on my images once again..
With my newfound skills in post processing, I went back to an image that I had shot in 2014 that I loved, but could never get to look right in the edit.  It was my first full edit in Lightroom and I printed it right after the edit.  It went on to win first place in a local photo competition shortly after that.  It was all of this shooting local that had given me the skills and techniques to shoot in different weather conditions, finding different compositions and then editing the images to fit the scene.  I had taken the pressure off of myself which had given me room to expand what I knew and that was huge for me.  It was also why I am such a proponent of getting out in your own back yard and photographing those scenes that you are most familiar with.
We have taken a little bit of a detour through my evolution as a photographer, but I think that it will illustrate a lot of the journey that has to go into destination photo expeditions.  You don't just pick up a camera and go to an epic location and get those epic images.  If you do, it is luck, but most of the time the luck needs to fall on the weather conditions while you bring the skill needed to react to the conditions that you find yourself in.  That is really the only part of the puzzle that you can have control over, and the only way to take that control is to practice, practice, practice.
Remember that leading image from Carolina Beach from back in 2005?  The conditions for that were safe, and I pretty much just pointed the camera and shot that image.  I would have never thought about going out on a day like this at the beach.  You can see above that it was heavily overcast and drab along the beach.  This is not the typical "beach scene" that you would see in a photograph by any stretch.  However, over the previous 14 years I had spent time practicing and learning to push myself with the camera.  I had learned to read the scene based on light and conditions.  All of this shooting local prepared me for the weather that I had to work with for this trip to the beach.  If I wasn't confident in my abilities, I either would have stayed home, or shot a very dull image like you see above.  Instead, I took what I knew about exposure and decided to make an overexposed, long exposure image of the scene creating a minimalist, fine art feel to the scene.
I had an idea in mind of how I wanted this image to appear and I found myself shooting the image based on what I wanted to work with when I got the image back home.  This was a huge departure from how I used to view my destination photography.  No longer was I wanting to capture the scene that I saw, I was wanting to capture the raw material for an image that captured a feeling.  That was something that I had learned from going out and experimenting and finding out how far I can push myself, the camera, and my ability to interpret the scene in post processing.  There is no doubt about it, the conditions were terrible that morning when I went out to the pier near Carolina Beach.  However, I had ways of dealing with that eventuality because of my experimentation locally.  The end result was just what I was hoping for with a wide expanse of negative space and the only details being that of the pier to look at.  The haze of the morning helped with the ethereal feeling to the whole image.  I shot this because it was how I was feeling on this morning with the conditions present and I didn't shoot it with the intentions of pleasing anyone else other than myself.  The pressure was off, and I was having fun with my photography.  I didn't go with the safe image like I would have normally.  For me, this is still an epic photograph of this pier and one that I am still very happy with to this day.
Something else that I have learned by pushing the envelope has been pulling subtle colors out of the sky.  Some might call this manipulation within the image, but I will only accentuate the tones that are already there.  I went out for a quick trek to Doughton Park to do a little scouting and possibly get some sunrise images.  The sunrise was a failure by most accounts as the colors never really did come out to play.  However, there were times when the warm sunlight hit the clouds in such a way that there was a slight amber glow to them.  In addition to pushing myself to find new and interesting compositions, I decided to take the hint of color for what it was worth and see what I could do with it in post processing.  Normally, I would have abandoned the trek and focused on images that didn't need the color as much.  Since I wasn't but 45 minutes from home if I blew all of the pictures I wasn't really out anything.  In the end, I had several striking images of the sunrise that captured the mood of the morning and pulled the colors out that I was just barely seeing during the sunrise.  I also learned about focus stacking on this trek which was a new technique for me.  Not only did I learn so much from this short trek, I also came back with this image which I think will be in the running for most significant of 2021.  That is the beauty of shooting locally, you will get more epic images over multiple times of shooting the same locations than you even will by traveling somewhere for just a couple of days and hoping that things come together.
It was that ability to pull out the very subtle colors in an image through post processing that came into play for this recent image from the Outer Banks.  Much like that morning at Doughton Park, the sunrise wasn't stellar by any stretch.  It started with just a sliver of color in the distance and ended up with just some very subtle hues in the sky.  Pulling on what I had learned from the Doughton image, I kept shooting because I had a feeling that I was going to be able to make something epic out of this scene.  I also pulled on the knowledge that I had picked up over the years about shutter speed in an image with moving water.  I knew that roughly a second exposure was going to be the right choice for this scene so I made sure that I kept that shutter speed around there and adjusted the rest of the exposure triangle as needed to get the right overall exposure.  I knew that timing was going to be important so that I got the drama of waves captured so I shot multiple images as the waves rolled in with the hopes of getting one timed just right.
It was not the ideal morning for a sunrise shoot, but I saw the conditions developing for what could be an epic image and stuck with it.  The result is one that I am very much pleased with and is a testimony for knowing how to read a scene.  This was not how the scene looked with the naked eye, but I could see what was hidden within the light and I had the skills needed to create an image that celebrated those elements.  I think that if you take a minute to look back at that 2005 image of Carolina Beach that was the limited edition image from that trek you will see how the knowledge and confidence I have gained over the years has paid off.  Because I am able to capture epic images close to home, I can now take those skills and capture epic images from epic locations without the luxury of being able to wait for the perfect conditions which will never happen when you are taking a planned trip like this.
In another example of being able to create something epic while on a destination shoot we have an image from the first morning at Hatteras Island.  Here you can see some more influence from several Doughton Park treks.  The part that you can't tell is the focus in the image.  I tried very hard to get this entire image in focus, but at the long focal length that I was shooting it was very hard to do.  I had shot several frames with different focal points and honestly thought that I had it nailed with one of them.  I wasn't until I got home and started to look through the images that I realized that I didn't have it as good as I thought.  Since I had learned how to focus stack previously, I was able to blend two of the exposures that had different focus points and arrive at an image that was in focus from front to rear.  Had it not been for that little learning experience of mine on that cold morning at Doughton Park, I wouldn't have been able to capture this image in a satisfactory way.
The second aspect of this image that is owed to Doughton Park is the lighting that was utilized.  That first morning I knew that there wasn't going to be many clouds in the sky which is usually a good indicator that I won't be doing much sunrise photography.  However, I knew that the lighthouse was West from the beach and because I was familiar with the twilight wedge, or Venus' Belt, I knew that there was a possibility of capturing the Earth's very shadow while looking West.  With that knowledge, once the sun came up, I started to look to the West and saw the pink band coming down closer to the lighthouse.  I found that composition that I liked and waited until the band got low enough to work in the image and also waited for the light to shine in my direction to finish that last element of the puzzle.  Since I knew to watch for the light from my experiences over the years shooting local, I knew what to look for while I was standing on a beach six and a half hours away from home.  These are the little bits that you just can't put in your toolbox if you only bring your camera out at epic locations.  You are really doing yourself a disservice if you think that the location matters that much.
When it comes to working with water, I have come to realize that I owe a lot of that skillset to my work at Salem Lake, which was only about seven miles from home when I lived in Winston Salem.  In this example from the Fall of 2018, I was just playing around with the reflected tree colors as they provided a background to the wooden pier.  The shapes captivated me and I created an image that was all about those shapes with the colors providing the backdrop for the whole thing.  I was just playing around that day and really didn't know what I was going to be getting in terms of images.  That experience translated to several different images from Topsail Island over two different days.  I found that I really liked how the water looked smoothed over so that I could concentrate on just the shapes of the main subjects.  One of my favorite of those images was this one from Serenity Point at the Southern tip of the island.
You can see the influence here between the two scenes with the colors providing the canvas for the simple shapes to play in.  I would have never thought about doing this kind of shot on a destination shoot because it wasn't the safe option.  However, thanks to playing around locally, I was able to push myself to see more into the scene than I would have normally.  This has become a favorite technique of mine for water photography and I have done more experimenting with it over the years as well.  All of that has culminated into a couple of images from the first day at the Outer Banks at the beginning of last month.  I had already shot the area just off of the coast that included the remains of the erosion control for the lighthouse when it was in the original position that morning.  However, because I knew what to expect in the sky to the East at sunset, I wanted to go back and spend some more time with this feature with the softer light as the sun was to my back and dipping below the horizon.  Again, I was pulling from my experience at Doughton Park for the lighting, and my experience from Salem Lake for the techniques involved.
In both of these images you will see the influence of smoothing the water to help bring attention to the main subject.  There was less color involved here, but the theory is the same.  I simplified the water to bring the attention to the shapes that were in that water.  These were not images that I would have thought about trying even five years ago, at least not in this way.  I would have gone for the safer approach and just used these features as a foreground element while focusing on a sunrise or sunset for color and drama.  The ocean would have done what ocean's do which would have complicated the scene and watered down the impact of the structures in the water.  It would have been the safer choice, but also the one that would have been the most forgettable and bland.  I was in an epic location, so I needed to put that extra effort into my images to really make them stand out.
As you can see, the lighting wasn't really all that great in either image.  It was soft and not dramatic enough to carry the images on its own.  However, thanks to spending a lot of time photographing in less than ideal conditions, I was able to pick out compositions and subjects that really worked well in the existing light.  Are these the images that I was planning on capturing…not really.  Had I been able to choose my conditions, I would have had an epic sky overhead and perfect lighting on the structure.  I never had those conditions while I was there, but instead of whining about that, I was able to take everything that I knew about shooting for the conditions, and I made terrific images with what I had to work with.
It isn't always the knowledge that you gain from experimenting on a regular basis close to home that benefits you either.  In this photograph which was the last image of the trip to the Outer Banks, I not only put to use what I knew I could do, I also used the confidence I had gained in my own abilities for things that I hadn't tried.  The conditions were not what I would consider ideal with wind and very dim lighting.  I knew how to work in both of those circumstances from years of shooting locally, but this was a scene that I was just struck by and had to capture it.  It was going to take a reasonably fast shutter speed considering the light which meant that I was going to have to really play with my ISO settings on the camera which I don't like to do for the sake of noise.  I was pretty sure that I could deal with the noise in post processing based on my history, and I felt that the existing light was going to be enough to get the detail that I wanted in the scene.  There was a lot going on with this scene and I didn't have time to really figure it out as I went because the sun had already set.  I just grabbed my gear and went out to start making pictures.  Because I had decided long ago to try for the harder shots, I was comfortable with pushing myself for this image.  I wasn't struggling for the sure thing and went with what I was hoping would work out.  My reward was this image which still captures the nature of how harsh living at the beach could be.
As we come to the end of this installment, I wanted to circle around to a similar subject to the one that I used to introduce this entry.  Some 13 years later, I found myself wanting to photograph sand dunes at the beach once again.  This time I had a much better understanding of composition and lighting which I put to use on the Southern tip of Topsail Island.  I had waited for a promising evening and made the hike down to the tip and waited for the conditions to come together.  There was a strong wind and I had to not only time the exposure between gusts, but also boost the ISO of the camera in order to get a shutter speed that would freeze the tall grass a bit better.  All of these techniques that I used for this photo were honed by shooting close to home and as often as I could get out.  At the time that I captured this image I was certain that this was an epic scene from an epic location, but three years later I find myself looking back on it and considering all of the things that I could have done differently in that situation.
Don't get me wrong here, I'm not saying that you should never go to epic locations knowing that you will continually get better after you return.  Not at all!  You should go to those great destinations and you should take lots and lots of photographs while you are there.  The trick to making those adventures the best that they can be from a photographic standpoint is to work on making epic photographs from places that are close to home.  The more you understand what you can do with the tools at your disposal, the better prepared you will be to read the light and get the epic images from your epic locations.  Also remember that you should hold onto the digital negatives because while you might not be able to reshoot these scenes ever again, you can always go back with new editing software and techniques to bring your existing images "up to date" with your current style.  That was one of the highlights of my year in 2020, while Toni and I were moving into our new home.  I had gone through and edited 19 of the Alaska images and gave them each a completely different look.  There were things that I should have done differently with the captures, but I was able to make some truly epic images out of the existing digital files that I still had saved.
I think that the key has always been for me to be the most epic photographer that I can be at the time regardless of the location.  I treat all of my images with the same care and consideration because every time I press the button I fully expect for the photograph to be the pinnacle of my achievement.  Of course, that actually happens about 0.0000002% of the time with most of my images being garbage.  Seriously, about 90% of what I shoot regardless of location ends up being trashed and I end up keeping 10% or so.  Of that, maybe another 10-20% of that top 10% will end up in my portfolio.  Always aim for the best photograph that you can capture and keep improving.  The places you will go should just be another day behind the camera for you and if you are getting out as much as you should be, this will be the case.  You will find that you can create photographs from these destinations that are just as good as what you are able to do at home with the given weather conditions.
Thank you for joining me for another Behind the Camera.  It is always fun to just sit back and talk with you about photography and what makes me tick as a photographer.  Remember, if you have any questions that you would like answered in this format, just let me know.  I'm always looking for inspiration for these entries and I would much rather talk about something that is actually a question out there.  Join me again June 1st for the next installment.  Wow, this year really is moving along quickly isn't it?